Adult Vaccination Education Program: Understanding (Person) Patient Experiences ECHO

Vaccine preventable diseases (VPDs) are a significant cause of morbidity and mortality among older people and those with chronic conditions who are at high-risk of serious complications from infection. Vaccination is one of the most effective public health interventions and a key component of healthy ageing. Despite clear evidence in support of the value of adult vaccination, the uptake rates remain suboptimal among older adults globally.
The Adult vaccination education program (AVEP): Understanding (person) patient experiences ECHO program aims to gain a deeper understanding of the patient (person) experiences that shape vaccine-related decisions and build practical solutions to the barriers faced in order to drive policy actions to increase uptake rates.
Through the AVEP: Understanding (person) patient experiences ECHO, the ECHO Model™ will be used to enable civil society organizations, patient associations, and advocacy groups to develop and strengthen competencies in areas that are important to improve adult vaccination uptake rates. Through a comprehensive program, the development of a learning community will act as a platform for sharing evidence, tools, and good practices needed to empower key stakeholders to become champions of adult immunization in their communities.
Establishing the case for adult immunization
8 March 2023 | 9:00 – 10:00am EST
Didactic:
Globally, population is ageing at an unprecedented rate.  By 2050, the number of people aged 65 years and over is projected to more than double reaching 2.1 billion i. Parallel to population ageing is the increased prevalence of non-communicable diseases (NCDs).  While people of all ages are affected by NCDs, the burden is higher among older age groups because of the cluster of risk across the lifetime.  NCDs compromise the immunity of a person against serious complications from vaccine preventable diseases (VPDs).  Moreover, immunosenescence which is the normal age-related weakening of the immune system increases the risk of morbidity and mortality from infectious diseases.  In the midst of global population ageing combined with the rise in NCDs and VPDs, it is critical to prioritize health prevention through adult vaccination to support healthy ageing.
Vaccination is one of the most effective public health interventions of modern times and a key action in fostering healthy ageing by preventing death and disability due to VPDs, increasing life expectancy, and preserving functional ability throughout the life-course (from childhood to adulthood).  In addition, vaccination also reduces the burden on healthcare systems and expenditures in disease management, work absenteeism and loss of productivity, providing an economic case for prevention.
Several vaccines are recommended specifically for older adults and those with chronic conditions who are most at-risk for serious complications from VPDs.  Despite clear evidence of the effectiveness adult vaccination, uptake rates remain suboptimal.  Establishing the case and increasing knowledge about adult vaccination and its role in fostering healthy ageing is an essential step to encourage the use of vaccination throughout life, increase uptake rates among at-risk populations and drive national policies.
This module will explore the connection between immunization, functional ability, and healthy ageing and establish the health, social and economic case for adult immunization.
Learning Objectives:
Outline the role of adult immunization in healthy ageing and maintaining functional ability
Highlight the health, social and economic benefits of adult immunization
Identify effective strategies to prioritize adult immunization through tangible actions
Case study:
The case study will focus on the specific strategies used and / or challenges experienced by a patient-focused organization to establish the case for adult immunization as an essential part of their agenda.
Overcoming barriers to adult vaccination to improve uptake rates
22 March 2023 | 9:00 – 10:00am EST
Didactic:
Structural barriers is an overarching umbrella term referring to the underlying, high-level policies and regulations that give rise to inequities in adult immunization.  These barriers comprise factors, such as logistical issues (i.e., costs of vaccines), geographical constraints (i.e., functional proximity to immunization services), education (i.e., poor public health awareness, vaccine hesitancy and confidence), and digital barriers (i.e., requirement for digital literacy to book online appointments) – all of which significantly impact access to vaccination.  For instance, an older adult may be sufficiently aware of the benefits and seek adult vaccination services, but these structural barriers may prevent or delay vaccination.  The issues of accessibility exacerbate the health disparities, leaving older people and other vulnerable groups at heightened risk.
However, it is important to note that many of these are modifiable barriers, meaning they can be prevented with development and execution of the right guidelines and resources.  Strategies include implementing a life-course approach to ageing and immunization by ensuring adult vaccines are included and prioritized in national schedules.  On a granular level, an approach could involve mapping the pathways to vaccination and identifying where the gaps exist to create a roadmap tailored to address disruptions in the pathways to meet the needs of the target populations.  For example, an effective strategy to respond to low uptake and access attributed to insufficient locations and human resources would be to expand the number of immunization sites and healthcare providers to administer the vaccines.
This module will explore the barriers to adult vaccination and strategies to systematically address them toward increasing vaccine access and uptake.
Learning Objectives:
Identify the barriers that may impact older people's ability to access vaccination
Discuss effective, evidence-informed methods to address barriers to increase adult vaccine uptake
Understand how to conduct an audit to determine barriers which can be most easily modified to improve adult vaccination
Case study:
The case study will present process used or challenges experienced while implementing a program to overcome barriers to adult vaccination in a local setting.
Improving vaccine equity among at-risk populations
5 April 2023 | 9:00 – 10:00am EST
Didactic:
Health equity is created when all people can reach their full health potential and are not disadvantaged because of their age, race, ethnicity, gender, social class, socioeconomic status, or other socially determined conditions.  This means fairness in distribution of resources needed for good health and access to services and opportunities ii.
The Covid-19 pandemic has brutally exposed the impact of health inequities across low-, middle- and high-income countries.  Vaccination plays an essential role in ensuring the health and well-being of populations, including older people and those with chronic conditions who are at high-risk of serious complications from infection.  Older people were disproportionately impacted during the pandemic, including those from minority or low-income groups.  Research also shows that older people living in socioeconomically disadvantaged areas had a lower vaccination rate and were more likely to be seriously affected or die iii.
Social determinants of health (SDoH), which include conditions in which people are born, grow, live and age, have a significant impact on immunization equity and access across the life-course ii.  Barriers such as transportation, cost, language, or cultural differences lead to difficulty accessing vaccination services and can further reinforce inequities.  Moreover, factors such as distrust of medical care system due to a history of discrimination or past occurrences of medical experimentation impact the likelihood of vaccination.
Immunization inequities can only be dealt with by identifying and addressing the barriers to vaccination. This module with highlight the impact of SDoH on vaccine equity.  It will also discuss tangible actions to address barriers in order to increase access to resources and infrastructure.
Learning Objectives:
Describe the relationship between SDoH and immunization inequity
Identify factors that lead to immunization inequities
Discuss effective and innovative solutions to address barriers to immunization and drive vaccine equity
Case study:
A case study will focus on how on a day-to-day basis the social determinants of health such as education can be used across generations and / or in migrant communities as a strategy to improve rates of immunisation.
Role of caregivers in immunization to support the health and well-being of older people
19 April 2023 | 9:00 – 10:00am EST 
Didactic:
Caregivers are a vital, but often overlooked group of individuals that play a significant role in supporting their loved-ones manage their illness and maintain good health and well-being.  Caregivers tend to the needs and concerns of a person with short- or long-term limitations due to illness, injury, or disability iv.  They are a part of the person's social network and provide care for health and functional needs, such as helping with daily activities, but over time their role has expanded to include disease education, medication management, and administering injections.  Caregivers may include individuals who voluntarily dedicate their time to take care of parents, spouses, children, siblings, friends, and/or neighbors – known as unpaid family caregivers – or employed community workers, such as nurses and aides – known as formal caregivers – that provide regular services to patients in their own homes, nursing homes or other facilities v.  For the purposes of this session our focus is on unpaid caregivers.
Similar to civil society organizations being trusted sources of health-related information for their constituents, caregivers are often a central resource that persons turn to for advice and support in managing their health.  It is crucial for caregivers to be able to distinguish accurate information from misinformation by identifying credible sources; and be comfortable identifying and accessing resources to meet the needs of the people they serve.
Balancing personal and caregiving responsibilities is a difficult task, especially when navigating complex, decentralized, and confusing care pathways and inequitable systems vi.  Caregivers are an integral part of the healthcare system as they undertake various roles and responsibilities depending upon the capacity of the health system and levels of function.  In addition, part of ensuring the health of older adults is protecting the health of caregivers, including through prioritization in immunization vii.
This module will describe the experiences of caregivers and their crucial role in navigating vaccination information and pathways, as well as strategies to support caregivers.
Learning Objectives:
Describe the sensitive role of being a caregiver in delivering vaccine-related information toward the care recipient making a decision about vaccination.
Describe what information and in what form could be useful for a caregiver of a person at high-risk of complications from VPD.
Describe the relationship between a caregiver and the health system in the context of immunisation.
Case study:
The case study will explore the challenges for a caregiver in the space of vaccination and what information would be helpful to make this less burdensome.
Ms. Rachel Afaayo Nakatugga
Program Manager, East Africa Centre for Vaccines and Immunization (ECAVI)
Afaayo Rachel Nakatugga is a program Manager at East Africa Centre for Vaccines and Immunization (ECAVI). ECAVI is a NOT FOR PROFIT initiative of health professionals, working with and through the Paediatric Associations, to promote Advocacy, Training, Research and Strengthening of immunization health systems in Eastern Africa to promote improved uptake and training on new and available vaccines; towards the control of morbidity and mortality associated with vaccine preventable diseases and cancers in Eastern Africa.
Afaayo Rachel is a highly respected focal person for Immunization in Uganda and East Africa. She has served as an Immunization services Supervisor for different regions and districts during the immunization activities at Ministry of Health Uganda since 2015. She is a member of the immunization services delivery committee of Uganda. She holds a Master's degree in Health Systems Management and is a trainer, researcher and advocate for immunization, with over 7 years' experience of day to day interaction in immunization clinics. Afaayo Rachel is the coordinator of two highly sought-after annual courses; the Vaccinology Course for healthcare professionals, and the Resource Mobilization Course, both hosted by the ECAVI Vaccine Academy.
Dr. Danielle Paes
Chief Pharmacist officer (CPO), Canadian Pharmacists Association (CPhA)
Dr. Danielle Paes is the Chief Pharmacist Officer (CPO) at the Canadian Pharmacists Association (CPhA) where she is driving strategic efforts in the areas of engagement, diversity and inclusion, and pharmacist mental health and wellness. She holds bachelor and doctor of pharmacy degrees from the University of Waterloo and a bachelor of science in applied pharmaceutical chemistry from the University of Guelph.
In addition to her genuine passion for the profession of pharmacy, Danielle brings a wealth of experience to CPhA. Her unique portfolio gives her a pan-Canadian view into the needs and perspectives of pharmacists across Canada. Most recently, she practiced as a clinical pharmacist at Holland Bloorview Kids Rehabilitation Hospital in Toronto, and has held previous roles in community pharmacy, industry and academia.
Danielle is recognized as a dynamic and forward-thinking pharmacist, committed to advancing the profession, engaging and supporting front-line pharmacists and advocating for effective use of our Canadian health-care system to help optimize patient care.
Mr. Sean Taylor
Director of Science and Public health, World Heart Federation (WHF)
Sean Taylor is Director of Science and Public Health at World Heart Federation (WHF). WHF works to raise awareness and promote understanding of the benefits of influenza and COVID-19 vaccination in people at risk of cardiovascular disease. Sean has a background in public health and has over 10 years' experience in the non-communicable disease and healthcare non-profit sector, including positions at FDI World Dental Federation and International Diabetes Federation.
Dr. Saintedym (Sandy) Wills
Technical Director for Immunology Research and Development, Laboratory Corporation of America (LabCorp)
An immunologist, Dr. Saintedym Wills is the Technical Director for Immunology Research and Development at Laboratory Corporation of America (LabCorp). Her responsibility includes designing and improving diagnostic testing for a variety of diseases. She is passionate about improving health and diagnostics through innovative strategies. Moreover, her belief that all patients are humans first informs her fidelity to quality and accuracy. Saintedym pursued her PhD at Duke University where her work centered on the immune response to potential HIV vaccines. She then continued her passion for health-centered research in her postdoctoral work on an HIV Cure. Saintedym has multiple awards and publications.
Outside or her passion for vaccines and health equity, Saintedym enjoys spending time vacationing with her husband Dwayne and their son, Ace.
Saintedym believes that all people, particularly children and other vulnerable populations, deserve access to vaccines, regardless of their socioeconomic or cultural background. Vaccines prevent devastating disease that are otherwise preventable and ultimately improve our quality of life individually and collectively.
Advisory Committee Membership
Prof. Monika Arora
---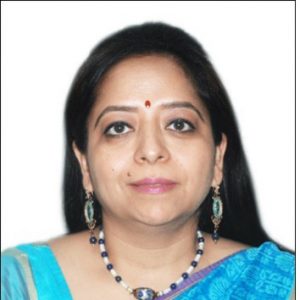 Prof. Monika Arora
PhD, MSc (Public Health), MSc (Child Development)
Public Health Foundation of India
Prof. Monika Arora is a public health scientist working in the area of preventing and managing Non-Communicable Diseases (NCDs) through health promotion and health advocacy. She is the Vice President (Research and Health Promotion) at Public Health Foundation of India (PHFI). She is the President-Elect of the NCD Alliance (2021-23), and Chairperson of the South East Asia NCD Alliance (2020-23), and a Founding GB member of the Healthy India Alliance. Her areas of research include: designing, implementing and evaluating: Group Randomized Trials, Behavioural Research including mixed methods research, Policy Research, Implementation Science Research, and Impact Evaluation of Policies and Programs.
She has published extensively in the area of NCD Prevention and Control and her research outcomes have successfully informed National Health Programmes in India. She serves on National and International Expert Committees on NCD Prevention and Control, Ending Childhood Obesity, and has been a Commissioner on Lancet Commission on Adolescent Health.
She has been honoured with the Best Practices Award in Global Health in 2011 by the prestigious Global Health Council, for demonstrating best practice examples in the area of preventing NCDs among youth in community settings.  She has also been awarded WHO Director General's World No Tobacco Day Award in 2012, Exceptional Women of Excellence 2018 Award by Women Economic Forum (WEF) in April 2018 and Dr. Prem Menon outstanding service award in January 2018 by the World-India Diabetes Foundation (WIDF).
Mr. Peter Glazier
---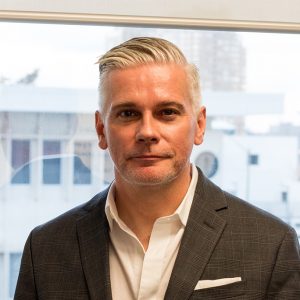 Mr. Peter Glazier
Lung Health Foundation
A public affairs professional with over 20 years of leadership experience in government and the not-for-profit sector, as Executive Vice President, Peter is responsible for the overall development, communications, policy, and government relations activities of the Lung Health Foundation. 
In his time with the organization, Peter has held a series of progressive roles, enabling him to make a broad and lasting impact. Highlights include: the Breathing as One Research Campaign; a private-public partnership on COPD; and the introduction of the Breathing Policy Forum, which brings together thought leaders to develop actionable solutions to today's most pressing healthcare issues.
Peter is the past-Chair of Better Care Faster, a private-public healthcare coalition; a past member of BioCanRx's Cancer Stakeholder Alliance, and the Canadian Foundation for Healthcare Improvement's Expert Advisory Committee on COPD; and a current member of the National Steering Group for Asthma Zero, and a national stakeholder coalition aimed at driving greater access to advanced molecular testing. He also sites on the steering committees for the Resilient Healthcare Coalition, and Cancer Action Now, a multi-stakeholder coalition aimed at developing a comprehensive cancer plan for the country.
Most recently, Peter successfully led the organizational rebrand and the development of the Lung Health Foundation's next 5-year strategic plan – Lung Health Starts Now!
Mr. Lars Münter
---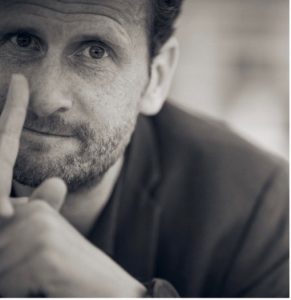 Mr. Lars Münter
The Danish Committee for Health Education
Lars Münter is a dedicated champion for self-care in Europe. Working both across Scandinavia and Europe for 20 years on knowledge sharing and joint platforms to promote health literacy, empowerment, and citizen action – including corporate social responsibility.
As Director of International Projects in the Danish Committee for Health Education, he's works for practical paths and systems leadership, and so acts also as Communications Lead for the Nordic Health 2030 Movement and the Wellbeing Alliance Denmark Hub to help deliver change.
Ms. Susanna Palkonen
---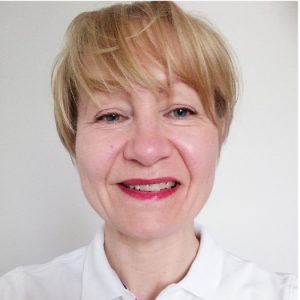 Ms. Susanna Palkonen
European Federation of Allergy and Airways Diseases Patients' Associations
Susanna Palkonen is Director of European Federation of Allergy and Airways Diseases Patients' Associations (EFA), which brings together 44 member associations from 25 countries to improve the care, environment, participation and equality of the over 200 million people with allergy, asthma and COPD at the European level. Since 2019, she is the Chair of Patient Access Partnership PACT, which is a multi-stakeholder initiative to improve equal access to patient centered care in Europe with a European Parliament Interest Group on Access that PACT supports.
In 2020 she joined the GINA Global Initiative for Asthma Implementation and Dissemination Committee as GINA Advocate.
The last five years, she has been the patient representative in the EC DG Research and Innovation's Horizon 2020 Scientific Panel for Health, which ended it mandate July 2020 and launched it's proposal for European Institute for Health Research to overcome fragmentation and help implement the science to society and patients.
Susanna has co-authored several papers with the scientific community and believes in empowering for global to individual health. She studied social policy and as a patient with atopic eczema and allergic rhinitis she is interested in how policies and systems, but also patients themselves can support patient centered care and prevention.
Ms. Maria Fatima Garcia-Lorenzo
---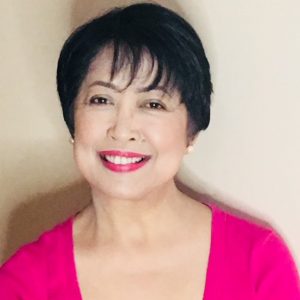 Ms. Maria Fatima Garcia-Lorenzo
Co-Founder, Philippine Alliance of Patient Organizations
Co-Founder, Kythe Foundation Inc.
Philippine Alliance of Patient Organizations
Maria Fatima "Girlie" Garcia-Lorenzo is a Certified Child Life Specialist and is a member of the Association of Child Life Specialists, USA. She completed her Child Life internship at the University of California San Francisco Hospital. Ms. Fatima Garcia-Lorenzo finished her graduate studies on Child and Family Psychology at the Ateneo de Manila University in Quezon City. She is a Philippine-licensed Child and Family Psychologist. Fatima advocates for patient's rights and is engaged in health policy development. Ms. Garcia-Lorenzo is the co-founder of the Philippine Alliance of Patients' Organization (PAPO), an umbrella organization of at least 42 disease-specific patient groups, representing about a million patients nationwide. Fatima is a board member of the Hemophilia Philippines Foundation. She is also a member of the multisectoral governance council of Philippine Children's Medical Center and National Children's Hospital. Ms. Lorenzo is likewise a member of the Department of Health's Technical Working Group on Patient Safety and Palliative and Hospice Care.
The Union of International Cancer Control (UICC) chose Fatima as one of the patient leaders to represent the Philippines in their Asia-Pacific (APAC) Patient Group Mentoring Program. She was also chosen by the DUKE-National University of Singapore Centre of Regulatory Excellence to represent the Philippines in the Coalition to Accelerate Patient Engagement (CAPE).
Fatima holds the distinction of being the first Filipino Ashoka Fellow. Ashoka is a global organization based in the USA, which recognizes outstanding achievements of social innovators. Fatima was chosen because she co-founded Kythe Foundation, an organization which addresses the needs of more than 17,000 children with cancer and other chronic illness a year, in ten partner hospitals nationwide. Ms. Garcia-Lorenzo has been caring for children with cancer and other chronic-illness for over 30 years.
Dr. Ombeva Malande
---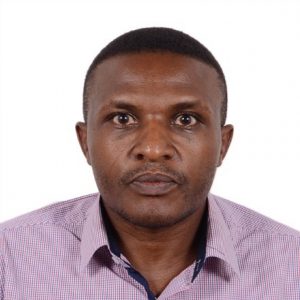 Dr. Ombeva Malande
East Africa Centre for Vaccines and Immunization
Ombeva Malande is a Vaccinologist & a Paediatric infectious Diseases specialist. A certified fellow of the College of Paediatricians of South Africa, he is a Lecturer at Egerton University, an Honorary Lecturer at Makerere University, and a research associate at the Sefako Makgatho Health Sciences University, South Africa.  He has consulted for WHO, UNICEF, MSD, Pfizer, GSK, Medscape, Sanofi Pasteur, Facebook, Merc, GIZ, Old Mutual, Minet, AON, Jubilee, Liberty Blue, Equity Bank, Standard Chartered Bank, Bank of Africa, USAID, Britam among others. He has participated as a technical advisor and consultant on several National and International Taskforces and technical working groups and developed guidelines and SOPs on Ebola, HIV, Malaria, Rota Virus Diarrhoea, influenza, Pneumonia, TB, and COVID-19. He is the Director of East Africa Centre for Vaccines and Immunization (ECAVI) and a convener of the widely acclaimed ECAVI vaccinology course for health professionals, and ECAVI Resource Mobilization Courses. He has authored two books, has over 30 peer-reviewed scientific papers, over 70 presentations in local and international scientific meetings, and is an editorial board member and reviewer for various scientific journals. He is a respected poet, who for over 20 years has written award-winning poems for drama and music festivals for primary and high school children in Kenya. He is a weekly Columnist and Advocate on Child Health with the Standard Media Group in Kenya.
Ms. Daniela Quaggia
---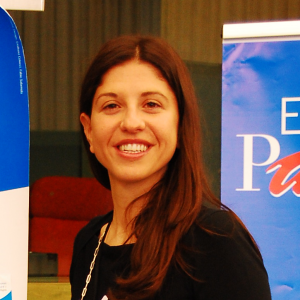 Ms. Daniela Quaggia
Active Citizenship Network
Daniela Quaggia is a Senior project manager, who graduated in Communication Science with a 2nd level Master degree in Institutional Communication. At the national level, in Italy, she has been working in Cittadinanzattiva for 4 years in the Institutional Relation office; since January 2010 she is a member of the Active Citizenship Network staff and, as Project Manager in the health area (vaccination, patients rights, clinical trials, cardiovascular diseases etc..), she is also responsible for the networking activities and internal communication among the almost 100 EU partners of ACN, working for an exchange of information, experience and good practices, involvement in the project and political activities.
Dr. Laurence Sperling
---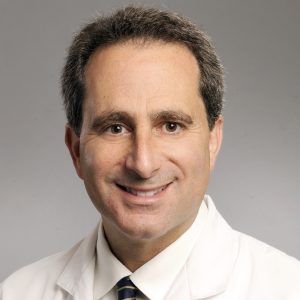 Dr. Laurence Sperling
World Heart Federation
Laurence S. Sperling, M.D., FACC, FAHA, FACP, FASPC is the Founder and was the Director of The Heart Disease Prevention Center at Emory (1997-2019).  He is currently the Katz Professor in Preventive Cardiology at the Emory University School of Medicine, and Professor of Global Health in the Rollins School of Public Health. Dr. Sperling is the current Executive Director of Million Hearts for the Division of Heart Disease and Stroke Prevention at the Centers for Disease Control and Prevention and the Center for Medicare and Medicaid Services. He served as the President of the American Society for Preventive Cardiology from 2014-2016, served on the writing committee of 2018 the ACC/ AHA Guideline on the Management on Blood Cholesterol, and serves as Associate Editor for the American Journal of Preventive Cardiology, and the Chair of the World Heart Federation writing group on the Roadmap for Cardiovascular Disease Prevention among People Living with Diabetes.
Dr. Sperling was awarded The American College of Cardiology Harry B. Graf Career Development Award for Heart Disease Prevention and The American Heart Association Council on Clinical Cardiology Scholarship for Physical Activity and Public Health in 2001.  He is the recipient of the 2017 Award of Honor from the Alumni Association of Emory University School of Medicine.
Dr. Sperling founded (in 2004) and directs the first and only LDL apheresis program in the state of Georgia and was the PI for The National FH Registry site at Emory. He has received awards for excellence in both teaching (including 4 Apple Awards and The Dean's Teaching Award) and mentorship (Emory SOM 2018 Mentorship Award).  He has been an investigator in a number of important clinical trials including JUPITER, COURAGE, and BARI-2D and has authored over 350 manuscripts, abstracts, and book chapters.