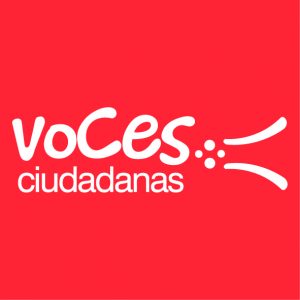 Voces Ciudadanas is an initiative that was born in Peru and builds and leads Latin America and the Caribbean alliances between civil society and the States incorporating into their agendas "Immunizations as a Rights Issue and a Public Good". Voces Ciudadanas promotes vaccination in all stages of life, including vaccination of older adults and vulnerable groups against various diseases.
Voces Ciudadanas encourages organized groups of children, adolescents, older adults and vulnerable groups to recognize themselves as legal subjects, to promote and demand the extension of immunizations in their jurisdictions as a matter of rights that must be guaranteed by the States.
We are founders, leaders and promoters of the Latin American and Caribbean Network of Children's and Adolescents' Organizations for the Right to Health, a network in which children and adolescents from Colombia, Ecuador, Peru, Panama, Costa Rica, Guatemala, El Salvador, Uruguay, Bolivia and Paraguay, Chile participate.