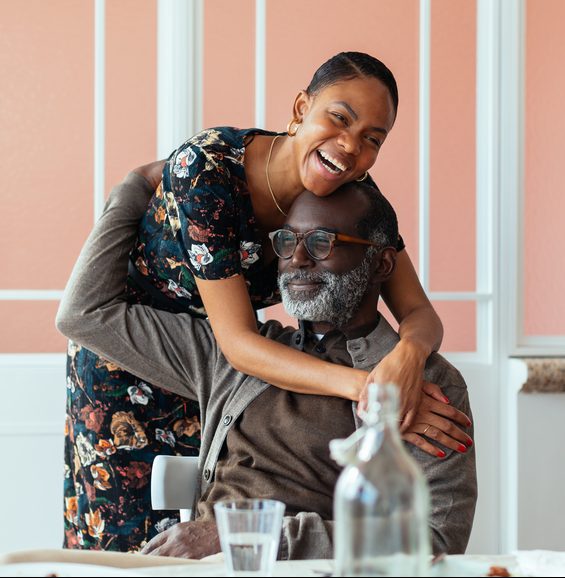 As a proud member of the Vaccine Safety Net, the International Federation of Ageing pledges to commit to the objectives of the World Health Organization (WHO) Immunization Agenda 2030 and the United Nations Decade of Healthy Ageing to ensure older persons have improved access to safe, effective, affordable, and essential vaccines.
Vaccines are the most safe and cost-effective public health intervention second only to clean water24.  Older persons, and people with chronic conditions, are among those groups most at-risk to serious complications and life altering consequences of infectious diseases such as pneumococcal pneumonia, measles, pertussis, and influenza25.  Immunization protects vulnerable populations that are most at-risk of infectious diseases and prevents 2-3 million deaths per year26.
There are many international and national standards and processes in place to ensure that the vaccines different population groups receive are safe.  All vaccines are thoroughly tested and must be shown to be safe and effective before they are approved for use.  For some vaccines, this process can take up to 10 years or longer and once approved for use, its safety is continuously monitored.
Vaccine hesitancy defined by WHO as a "delay in acceptance or refusal of vaccines despite availability of vaccination services"27 cannot be addressed by health care professionals alone.  Civil society such as the International Federation on Ageing, governments, academia, citizens, and health policy makers all play an essential role in promoting vaccination, educating the general public, and implementing policies that reduce the public health risks associated with vaccine hesitancy.
Reliable, evidence-based information on vaccination safety is critical to all ages and especially to older adults and those with chronic diseases who are in the at-risk groups.  Building understanding, knowledge and improving messaging on vaccine safety is necessary through a collaborative effort between physicians, public health officials, governments, and civil society to ensure older persons, especially with complex health needs, are confident to receive the vaccines available to enable them to live healthily.
As the WHO Immunization Agenda 2030 states, it is critical to ensure national immunization programs detect and respond to concerns about vaccine safety by continuous monitoring and coordination among relevant stakeholders28.
Last revision: 15 December 2020
24Ehreth J. The global value of vaccination. Vaccine. 2003;21(7–8):596–600.
25Centers for Disease Control and Prevention, National Center for Immunization and Respiratory Diseases. (2020). Flu & People 65 Years and Older. Retrieved from https://www.cdc.gov/flu/highrisk/65over.htm
26WHO. (2019). Immunization. Retrieved from https://www.who.int/news-room/facts-in-pictures/detail/immunization#:~:text=Immunization%20currently%20prevents%202-3,cost-effective%20public%20health%20interventions.
27The Lancet Child & Adolescent Health (May 2019). Vaccine hesitancy: a generation at risk. Retrieved from https://www.thelancet.com/journals/lanchi/article/PIIS2352-4642(19)30092-6/fulltext
28 WHO. (2020). Immunization Agenda 2030: A Global Strategy to Leave No One Behind. https://www.who.int/teams/immunization-vaccines-and-biologicals/strategies/ia2030