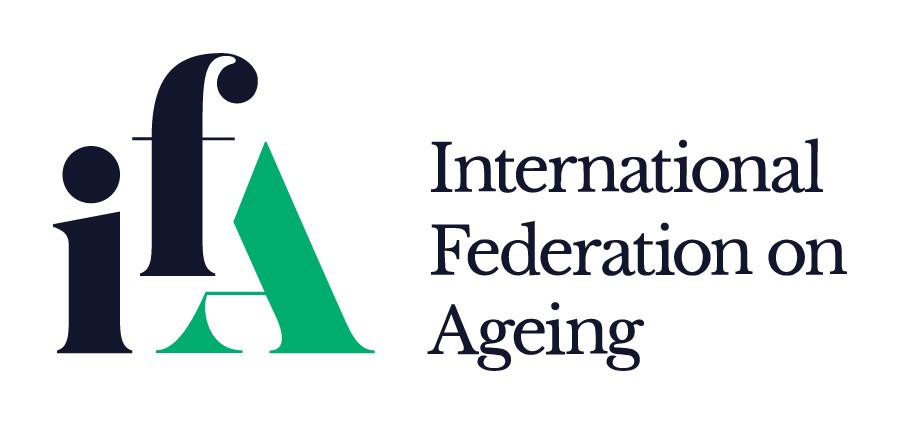 The International Federation on Ageing fondly known as "IFA" is an international non-governmental organization (NGO) whose members are government, NGOs, academia, industry, and individuals in nearly 80 countries. IFA believes that all these members working together are essential to help shape and influence policy and good practices.
The IFA stands to drive the agenda for the world's population ageing.  We are proud to have general consultative status at the United Nations, and its agencies, and in formal working relations with the World Health Organization.
History
The IFA began its operations in 1973 at a time when population ageing and its social and economic consequences of population ageing were only just beginning to be realised by certain governments.  Its origins lie in the organisation of AARP who in the early 1970s sought to find a useful role it could play internationally. 
Secretariat
IFA serves, creates and inspires its members through a team of dynamic hard-working individuals that push boundaries and generate opportunities. Come and talk with our team about what they do, why we do it and for whom.  The Secretariat is a learning environment for all of us, sharing the excitement of new-found knowledge and personal growth opportunities.
Board of Directors
IFA Directors govern as part of a collective leadership body and have a broad duty to execute responsibilities to the organization with care and diligence, to maintain the confidentiality of non-public information about the organization; and exercise loyalty to the organization.
IFA acknowledges support from GSK and Sanofi Pasteur for Vaccines4Life through unrestricted educational grants, where the funders have no influence over the website design and content choice. 


The IFA would also like to acknowledge support from Seqirus through unrestricted educational grants in projects with the overarching goal to improve the uptake rates of adult vaccination globally, identified within the Vaccines4Life platform. The funder has no influence on project design and content.